THURSDAY | 4 October
8am to 8pm | Various locations around Enniskillen (TBC) | Free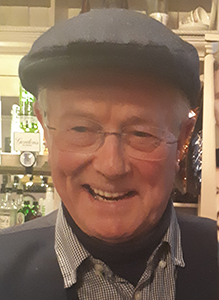 Now established as a highlight of the festival Dawn to Dusk will once again gives you the opportunity to join folk from Fermanagh and beyond as they read their favourite poems, on the theme of Change. The readings take place at various venues around Ireland's only island town, every hour, on the hour, on National Poetry Day. Eclectic poems, eclectic readers, eclectic venues – an experience not to be missed!
National Poetry Day is an annual celebration that inspires people throughout the UK to enjoy, discover and share poems.
The readings start at 8am at Waterways Ireland with a full list of venues and readers found on this website by end of September.